The Bach International Education Program
In the 1920s and 30s a noted homeopath and bacteriologist called Dr Edward Bach discovered a complete range of 38 flower remedies. The remedies help us find the positive side of ourselves, breaking the barriers that stop us from growing and from living healthy lives. Whatever is in our way – fear, despondency, uncertainty – finds a way in the Bach Original Flower Remedies.
Dr Bach believed that we are each responsible for our own health and happiness and wanted to teach others to help themselves. He always published his findings early and was revising his writings and giving talks right up to his death.
Many years later that education work continues. Nelsons have developed the Bach International Education Programme to help you learn more about the Bach Flower Remedies. The Dr Edward Bach Foundation, the educational wing of The Bach Centre approves the courses. To be approved a course must meet stringent criteria that govern its presentation, content and approach. Licensed independent teachers based around the World offer Foundation-approved courses at different levels. Courses take place at various venues. Times, dates and fees are set locally. Contact us for an up to date calendar or for the contact details of the teachers to contact directly for more information.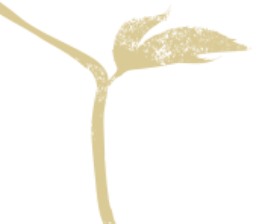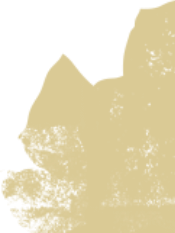 Nelsons offer three levels of training:
Level 1 (2 day) introduces students to each of the 38 Bach Original Flower Remedies and to the philosophy of self-help and simplicity that underpins the system. You will start to select Bach Flower remedies for yourself and see how they fit in with your daily life and learn basics such as how and when to take them. Level 1 is the essential foundation for a complete understanding of Dr Bach's work. Level 1 courses are available as a classroom based or in an online course format.
Level 2 (2 day) focuses on personal awareness and provides students with a chance to exchange experiences with each other. You will explore more deeply the way the Bach Flower remedies relate to your life goals and your basic personality and be guided through the subtle distinctions that can be made between closely related remedies. Level 2 is a remedy master-class and provides all the tools you need to gain a full understanding of the subject. Level 2 courses are available as a classroom based or in an online course format.
Level 3 (4 day) gives students the skills needed to use the Bach Original Flower Remedies as part of a professional natural health practice.
Aimed at current and intending health workers and complementary practitioners, Level 3 helps you develop and enhance relevant listening and consultation skills and heighten your personal and professional awareness, all in the context of an advanced remedy workshop.
As part of Level 3 you will be guided through the Dr Edward Bach Foundation's Code of Practice and will complete a three-stage assessment programme designed to test your ability to work with the Bach Flower remedies to the highest standards. Level 3 stresses the practitioner's role as a mentor and teacher of the system, so that you can pass on your skills and knowledge to your clients.
There are no pre-requisites for attending a Level 1 course. However, you need to complete Level 1 before you can go on Level 2, otherwise essential concepts and descriptions might not be available to you. For the same reason you have to complete Level 2 before you attend Level 3.
In the UK there are several ways of accessing Level 1, 2 and 3 courses.
How to Enrol
Courses are run throughout the United Kingdom by independent practitioner/teachers. For current course listings, pricing, and enrollment details, email us at education@nelsons.net OR call us at +44 (0) 20 8780 4200
Working as a Bach Foundation Registered Practitioner
When you have completed the assessments at the end of Level 3 you will be sent a Level 3 completion certificate and an application form to register with the Dr Edward Bach Foundation. You will be asked to sign the form to show that you agree to work under the Dr Edward Bach Foundation's Code of Practice.
Once your application to register with the Foundation has been accepted you will be sent a Certificate of Registration. Registration gives you the right to use the letters BFRP (Bach Foundation Registered Practitioner) after your name and use the Foundation's logo on your stationery in connection with your work as a practitioner.
As a Bach Foundation Registered Practitioner, you will join a world-wide team committed to helping people help themselves using Dr Bach's wonderful remedies.